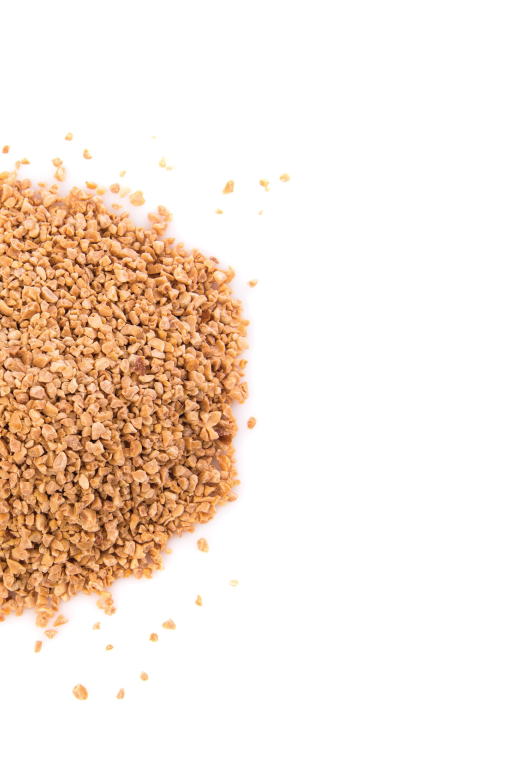 Roasted Peanuts
Peanuts are carefully dry roasted, blanched, chopped and inspected to deliver this flavorful product that our customers use for many different applications.
Our peanut granules come in two sizes, medium and small, your size choice would depend on the final application of the product. These are made from high oleic varieties, which significantly increase the shelf life of any finished product containing peanuts, however, we are also able to work with non-high oleic varieties and to develop custom product specifications for large scale projects.
Our high-tech equipment, quality control measures, and safety standards implemented at every stage of the production process, allow Galdisa to be a category leader.
Uses